Wow, the Design Team" have really been doing a splendid job with the challenges each week displaying the different techniques in Scrapbooking. "Great Job", Ladies. This week we decided to use the "layering Technique". There are so may cartridges that use the layering technique and sometimes all of those pieces can be somewhat intimidating. The process only looks difficult.... not only is it fun to do....it's quite easy. The different color paper for all of the pieces can be placed on the mat at once ...and if you are using the "E" the blade can be moved to each color and cut...Then all of your pieces are cut at once and you can put the pieces together. A tip in applying the layers.....Start with the Shadow or Blackout piece.
Take a look at some of the projects the DT put together. You'll find this technique just as fun to do as we did......Enjoy ladies.
"Thank You"- "Hello Kitty" Bookmark or Tag - Created by Myrab
"Tea Time" Card- "Dreams Come True"-Created by Ms_Dee

sideview-popped dotted for dimension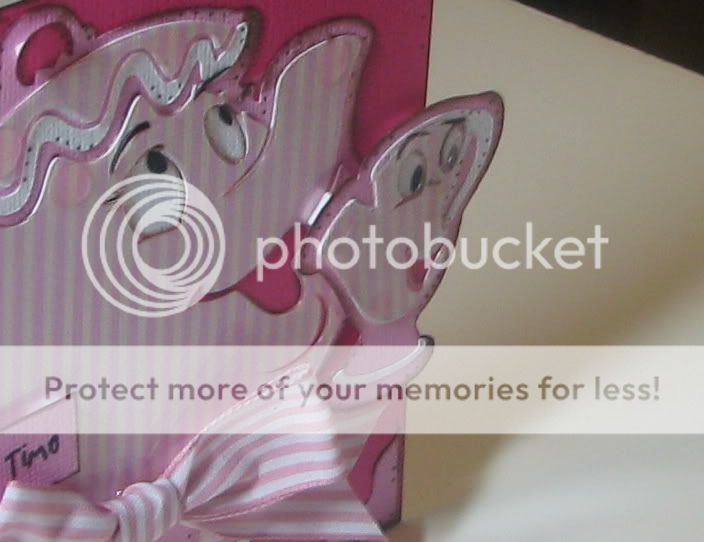 "Yummy " Layout - "Indie Art" and "Lyrical Letters"-Created by Scrapsation
Birthday Card-Sesame Street- Created by Myrab.
Closeup view of layering
"Once Upon a Time" Layout-"Tinkerbell"- created by Ms_Dee
View of Layering and dimension