So we are ready for this week's challenges......
Challenge 1-Flap Paper bag Album
This Flap paperbag album is not only simple to make...but so much fun....It also gives you lots of places to store cards , pictures, tags and more...Give it a try. You will be amazed of the pocket storage....And they make great gifts.......Hope you all have fun with this one....

We will be using "Angi's Scraps" Youtube video for instructions. Thank you Angi
Samples created and submitted by Ms_Dee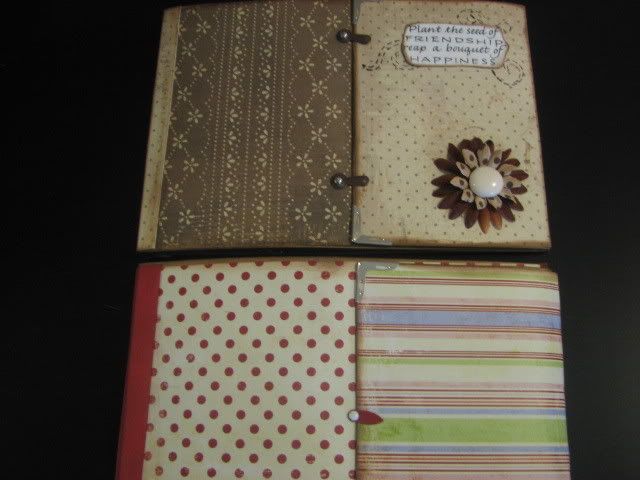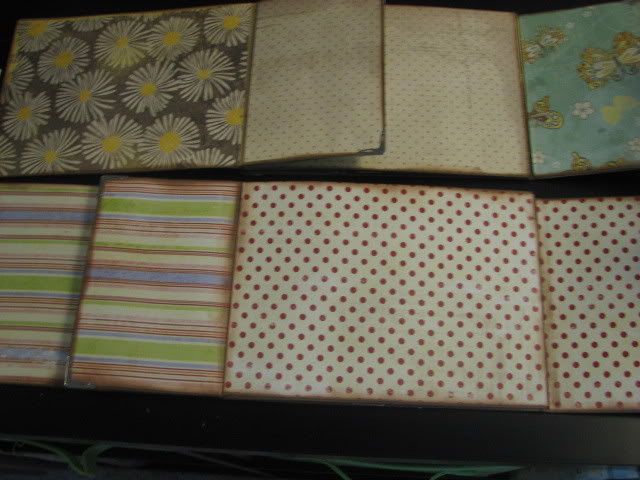 Challenge 2- Father's Day Card/Layout - submitted by BlackDiamond
Ladies here is a challenge for Father's Day. Make a card or layout, or both. Use the directions for making the shirt from any of the two video tutorials below. Color and style is up to you. You do have to use the word DAD/Father on the card and or layout. You can add your own twist to it using brads, buttons, a tie or whatever..... just be creative. Don't forget to use double-sided paper.....And remember...it's all about having fun.... Special Thanks to Classy Crafts and Pinkscrapper99 for the Youtube tutorials.

Challenge 3-"Blog Hopping"
I know a lot of you have blogs and actually take the time to visit others...but do not really take time to leave comments when you visit. So this week we will be "Blog Hopping"....Blog Hopping really inspires you, gives you loads of ideas... shows you others creative side and it's just relaxing to see what others take is on a project....
So...go "Blog Hopping" and whomever blog you visit....."Leave a comment" and let them know how they inspired you or how much you like their work.......Blog-hopping is also fun because when you visit others blogs and leave a comment ...they tend to visit yours and do the same...So have fun Ladies...Take the time to browse all the creativity......It is sooo very inspiring.